About Realindia
You have never truly experienced a place unless you have done so in context of its people, culture, society and history. Realindia brings all these on a technology platform to make your travel a richer, deeply involved one. By allowing you to stay with ordinary folk and letting you experience their places through them, we give a holiday that is more than a few destinations but a collage of stories and experiences that will remain with you as strong memories.

In an impersonal world of buttons, machine talk and apps we have consciously tried to bring in the human touch and relationships into every facet of our business. It is said that ordinary people can do extraordinary things when they come together. We hope to prove that adage.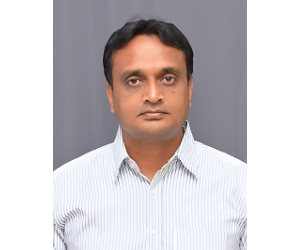 Karthik Krishnaraj
Karthik jumped into entrepreunership quite early into his career. Having taken a few hard knocks in a couple of ventures in the bus ticketing and probiotics space he now believes he has the start up game figured out. Realindia was conceived of in the late nineties when he was in college and he strongly believes that India as a destination is a lot more than what is on offer now.
Karthi is a management graduate from the IIM Lucknow and did his Electrochemical engineering from CECRI before that.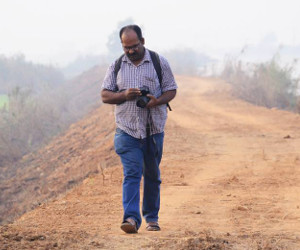 Sastha Prakash
Sastha has worked in various industries and positions throughout his professional life, from supervising the F&B at the Taj Fernhill Palace, selling industrial air conditioners, pioneering computer education in Ooty, running his own restaurant and working as a transcriptionist. What has consistently been with him throughout these years is his wanderlust and obsession with art. A passionate traveler who calls himself a wanderer, he is on a journey to discover India and its rich heritage and culture. A self taught aesthete, he has a deep love for art and art history. With his recently discovered knack with the camera, he is the man behind the fantastic images on our Facebook page. Sastha is an active member of the WWF and has been involved in the Tiger census in the Nilgiris and waterbird census in Trichur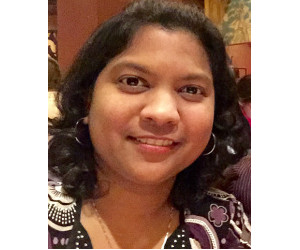 Shantha Shanmugham
Shantha serves as a Board Advisor for Real India by providing valuable business and leadership insights to build customer retention and loyalty. Shantha has extensive leadership experience working for successful Silicon Valley companies.
Her penchant for quality has helped her deliver high quality products in ERP, CRM, Computer Networking and Customer Loyalty space. She is very passionate about travel as it gives her a unique opportunity to experience different cultures, arts and history across the globe. Shantha received her Bachelors in Computer Science Engineering from Madurai Kamaraj University.