Destinations
Got up quite early and it was very cold. I took my camera and went for a small walk. I was able to get some pictures of the House Sparrow, Red-whiskered Bulbul, Jungle Myna, and a few shots of the beautiful vista.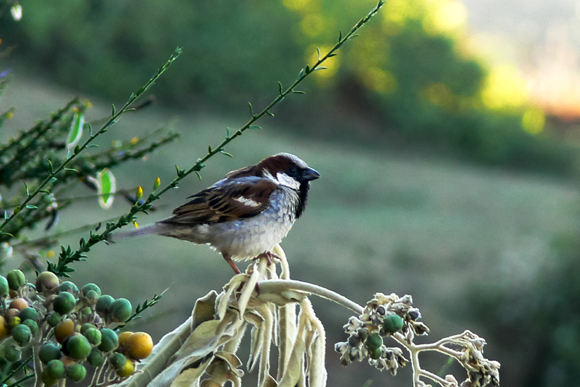 Right opposite to where I stay is the Woodside School.A few school buses disgorged the students, and I felt it was quite an early for a school to start, Ooty being a cold place.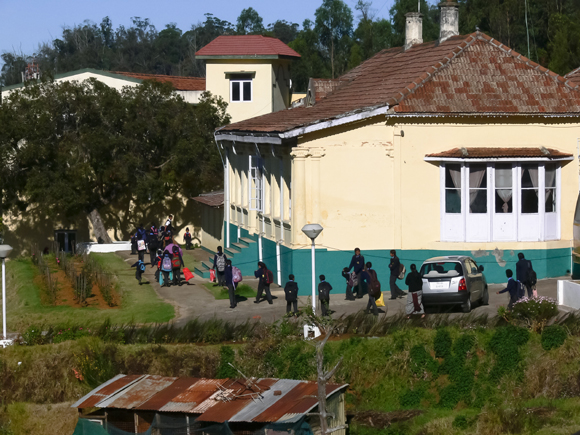 After breakfast went down to the town to the YMCA. It felt much the same way it used to when I visited it as a member of the club. There were a couple of youngsters playing snooker and I watched for a while. I could not find Rajan, the in-charge of room bookings, as I was about to leave I met Mr Prakash, the Secretary of YMCA, Ooty. I introduced myself and he immediately recognised Realindia.in as we had given them plenty of bookings.
Mr Prakash explained the activities of the Ooty YMCA. They run a primary school, a small library and reading room. The room revenue goes to the upkeep of the building and the school activities. YMCA has a good snooker table and table tennis room, which is quite popular. There a function hall which is regularly used for meetings, marriages and competitions. Mr Prakash recommended a good vegetarian restaurant and we said goodbye. I will be dropping again some time to take a couple of recent pictures to update the Realstay page of YMCA.
After lunch I walked up to another homestay and there was some work going on to get ready for the season.
I left the place and walked down the Govt. Botanical Garden. I was hoping to get some good evening light pictures.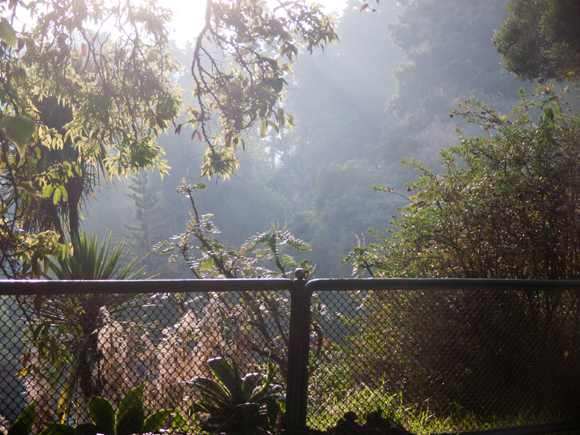 I went about getting some landscape and bird pictures.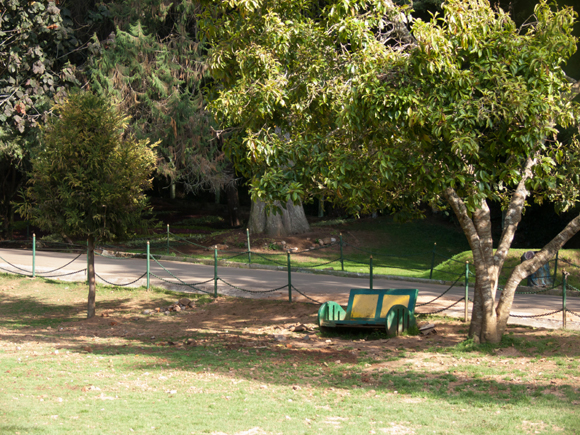 I met an interesting Portuguese gentleman. He was getting photographed by a group of college students.
I introduced myself and he is Jaime from Lisbon, Portugal. A thought crossed my mind, I went to Vasco Da Gama's house in Kochi and now I meet a person from Portugal in Ooty. I came to know he has given up his teaching job and now drive a cab in Lisbon. His other interests are music (he got an old guitar from Hampi, which he plans to take home), writing, and traveling. As I was returning from the Gardens, I met Mr Gopalkrishnan.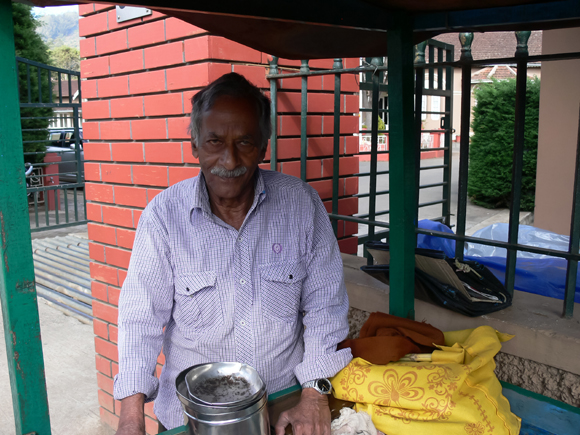 He is a family friend and a person from my father's neighbouring village. He sells roasted peanuts in the same spot near the Lawley Institute and opposite the Assembly Rooms (a cinema theatre) for about 50 years. We exchanged pleasantries and he gave a packet of warm roasted peanuts. I came to know the Assembly rooms is closed for renovations now.
I took a long walk back to my homestay.