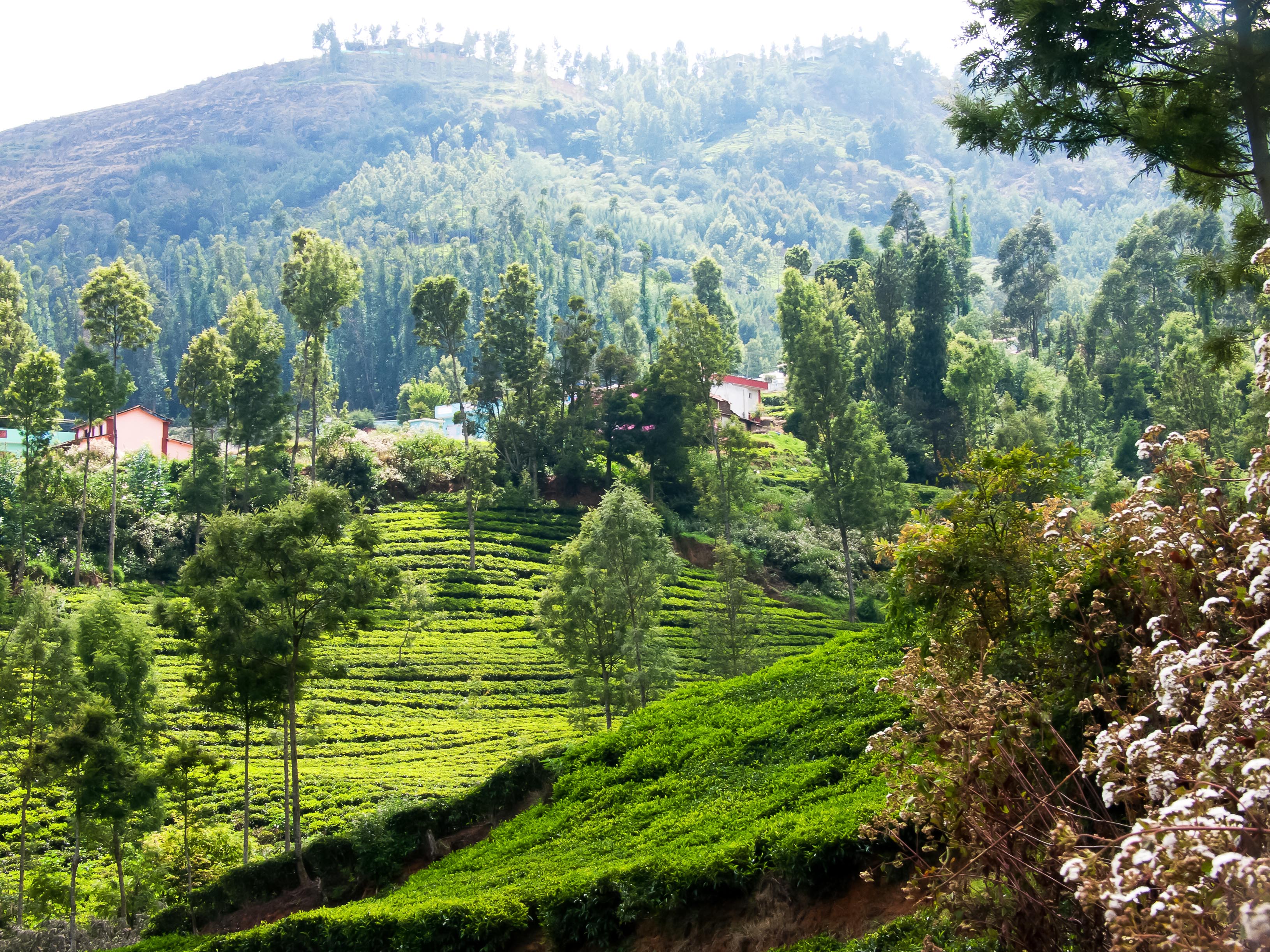 Destinations
Another early start to the day. I woke up early and went on a long walk after a cup of tea. It was really cold and misty. I took the road leading to Monarch Hotel. These are quieter parts of the town and there was hardly anyone on the road at 6 am, maybe the chill was keeping people indoors. I could get some pictures of the red-whiskered Bulbul and the pied Bushchat.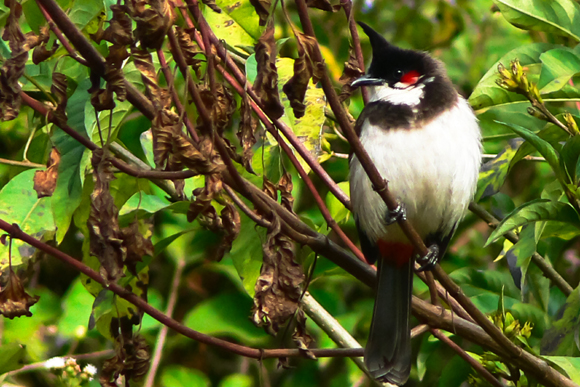 After breakfast, I took the bus to Lovedale and went over to Chalet at Lovedale homestay. I was told that the owner was not around and asked to come again. It turns out that he is an old college mate and friend of mine.
Later, I walked much further… the country-side lush with recent rains and farmers busy planting potatoes, carrots and cabbages. After about three km or so, I chanced upon a beautiful village called Kerada.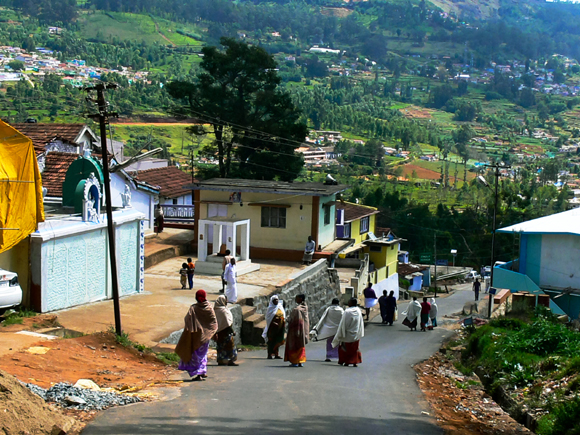 It is a typical Badaga village, a cluster of houses and a couple of temples, surrounded by vegetable fields and tea estates. I went about photographing the village and I was invited to join a festival. The village was celebrating the 12th anniversary of a Ganapathi temple. After prayers, I was invited to the community lunch prepared for this occasion.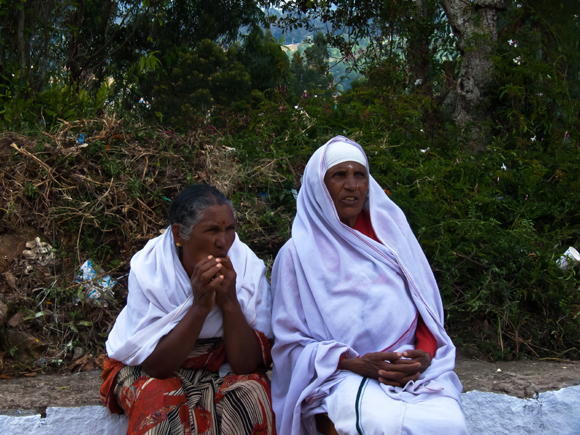 It was a simple fare of rice, sambar, rasam and pickles. It was the most delicious food I had in quite some time. Maybe it was the hunger or the pleasant surprise or both.
One can see the Nilgiri train going towards Ooty from this village.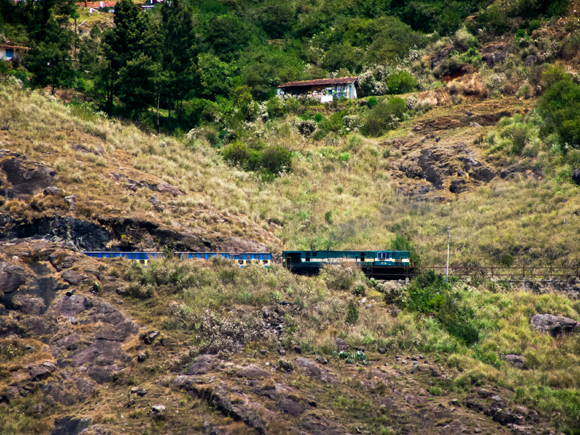 I was quite content with how the events of the day turned out to be. Badagas are known for their simplicity and generosity. Every person I met in the village asked me to come to their home and have some tea. The real India is still vibrant in small villages. A visit to a Badaga village is highly recommended to get to experience their fantastic hospitality.
As I was waiting for the next bus to Ooty town, I was offered a lift back to town in car and that was a perfect end to the visit to the homestay and this little village. The young driver picked up a couple of other people on the way, probably a custom here. I met an interesting retired policeman who I remember seeing  during my resident days in Ooty. He was complaining that Ooty town is now totally commercialised and there is no charm or character left in the town, and he felt it is getting worse day by day. I could see this radical change and agreed with the retired policeman's observations.
The driver, I never asked his name, left me at Charing Cross. I walked over to the internet cafe where they offered wi-fi, but the connectivity was poor. I was told it was the same all over the town and Coonoor was much better compared to Ooty in net connectivity.
I walked over uphill to the Nilgiri Library. It is a beautiful Gothic-style building next to the State Bank of India branch.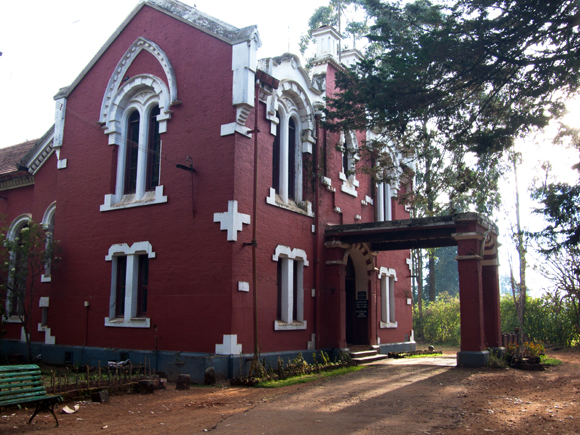 I was a member of the library for a number of years. I walked into the library and familiarity and nostalgia struck me with equal force. I miss this place terribly. I met Ms Daphne, the librarian, a petite Anglo-Indian lady and I introduced myself. She remembered me. She introduced me to Ms Anandi Chandran and I told them the purpose of the visit. I had come across Ms Anandi's pictures in a group in FB and came to know she is avid birder. She showed me some pictures she had taken of birds around the Nilgiri Library (always a haven for birds). I was quite glad to meet another book-lover and a birder.
The Nilgiri library came to being in 1859, catering to the British soldiers and their families cooling off in the Ooty. It has a vast store of popular books, reference books, and periodicals. With their permission I took some pictures of the reading room and the building.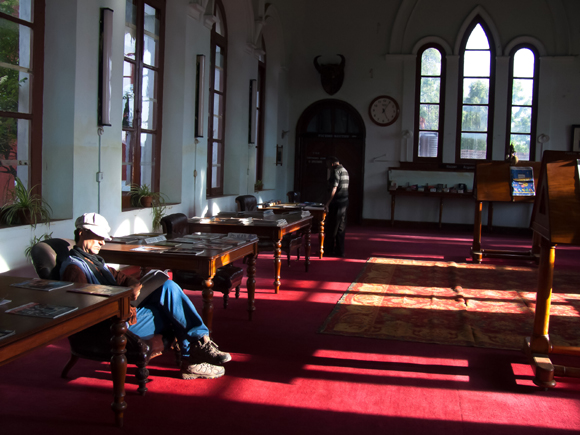 I did see the ex-MP Master Mathan in the reading room and a couple of foreigners visiting the reading room.
I was quite happy with how the day turned out to be and got to my homestay by around 7 pm.