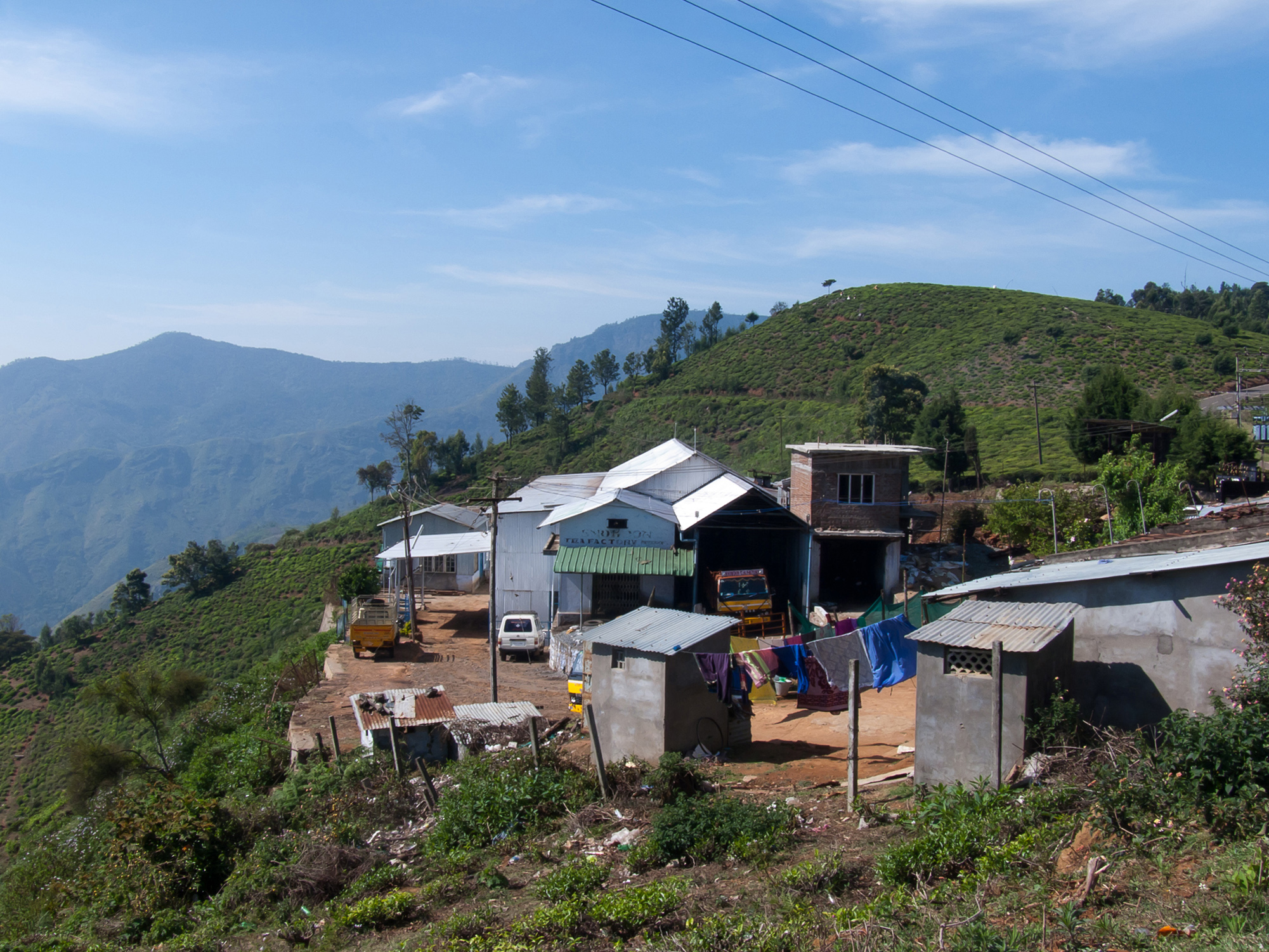 Destinations
I am skipping day 5,6,7 of my Ooty trip… mostly it was mundane business related work. On day 8, I had planned with a friend to visit a tea factory in Manjoor. I had been to Manjoor a few of times during my resident days in Ooty, mainly to visit a friend and a wedding. Got up early and got to the Ooty bus stand by 8 am and got a bus going to Ithalar. It was arranged with my friend, Shivkumar, that I will reach Ithalar, a small village on the way to Emerald, and he will take me to the tea factory with his own vehicle. As usual, it was really cold and could not open the grimy bus window to get a better view of the surroundings. After a short while reached Ithalar village and Shivkumar was waiting there with his jeep.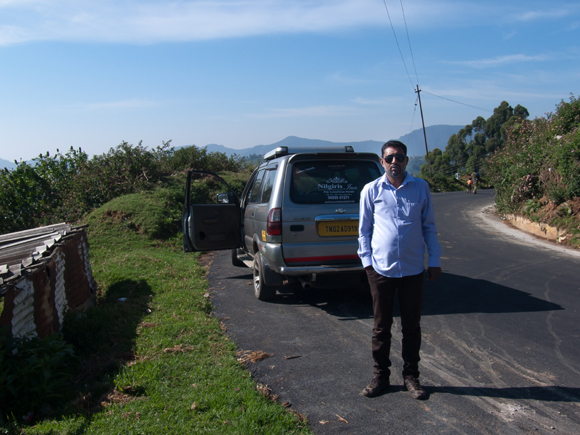 I've never taken this route to Manjoor before. Miles and miles of tea estates, clumps of sholas, grasslands, potato fields dote the landscape.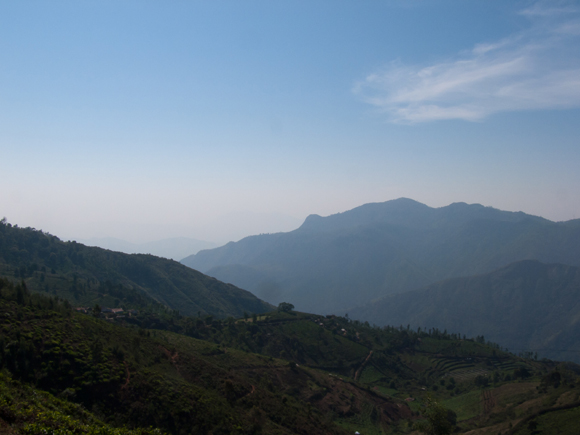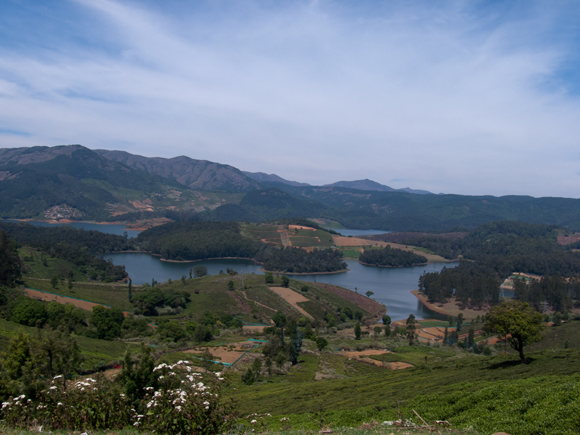 It was one of the most beautiful drives I have had in the recent times. We reach Manjoor and this place has not changed at all. The same idyllic settings, many small houses built for the Electricity Board workers, a few shops, and fewer vehicles.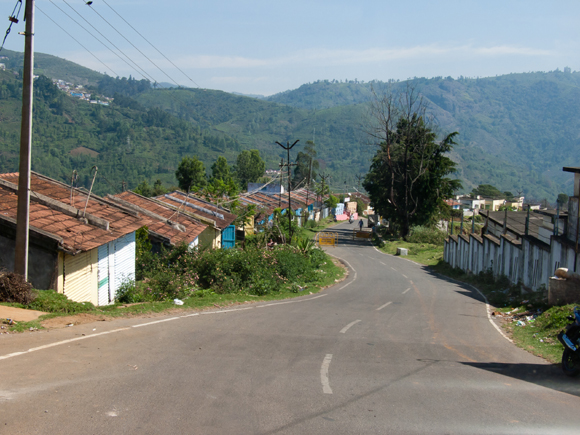 The Snowdon factory is about 1.5 km after Manjoor and location was just perfect in the midst of rolling tea estates. We parked the jeep about 200 metres away and took a walk to the factory.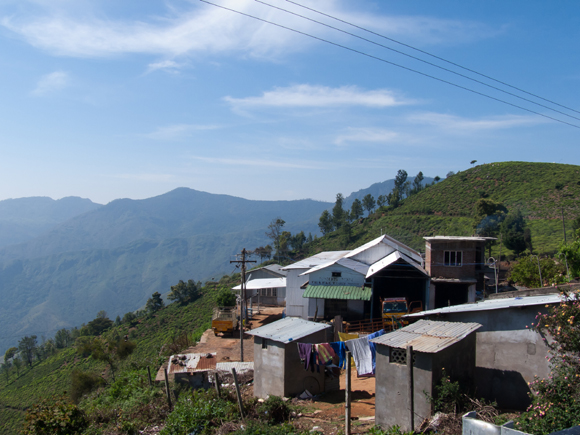 As we entered the gates, we could see piles of firewood and a couple of lorries still laden with recently plucked tea leaves. We found the manager's office and wow that was one of the best office settings that I have seen. If you are stressed one peep out the window will set you right. It was like an eagle's nest and the view priceless.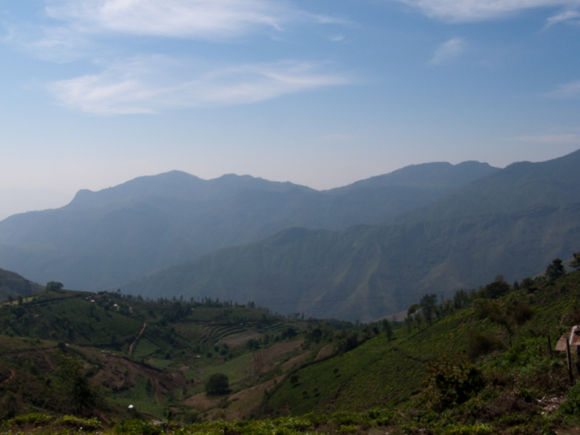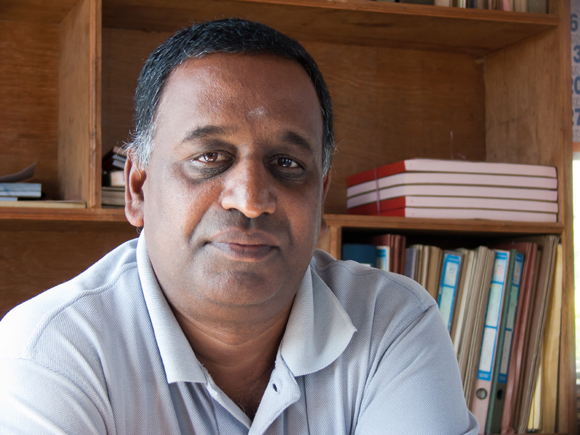 We spoke to Mr. Kannappan, who is the owner of the Snowdon Tea Factory, about organising a packaged tour that would include a visit to the tea factory and Shivkumar will coordinate with this. He was game and agreed to the packaged tour. Later we went around the factory and as the leaves were coming in and drying, the machines were idle. But Shivkumar explained the tea manufacturing process to me…
1. Withering. Once the plucked leaves come to the factory they are spread out in breezy large rooms.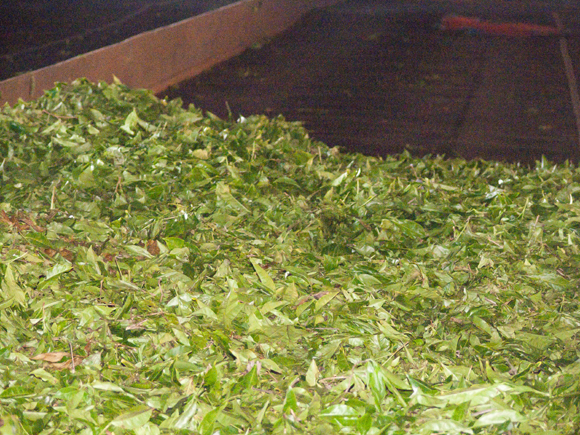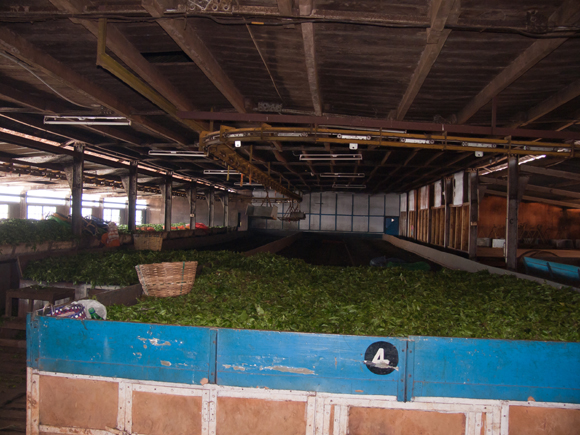 2. Rolling. Then the leaves are rolled in rollers.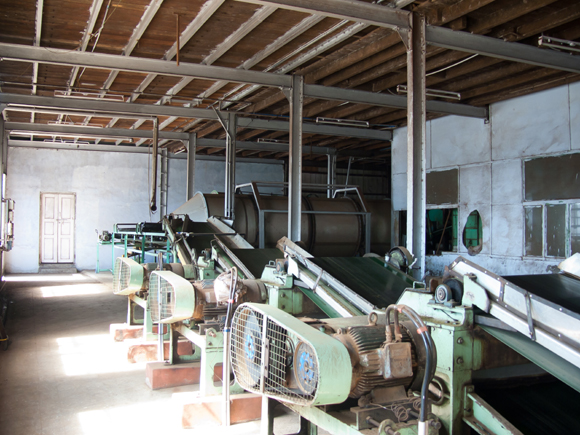 3. Oxidization. The rolled leaves are left in climate controlled rooms to oxidize and this gives the dark colour, aroma, and flavor to the final tea dust/leaf.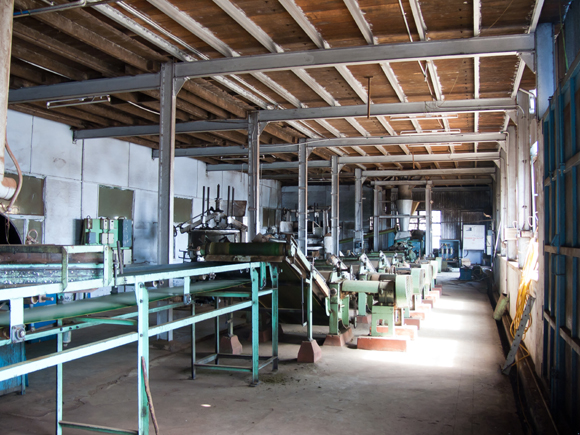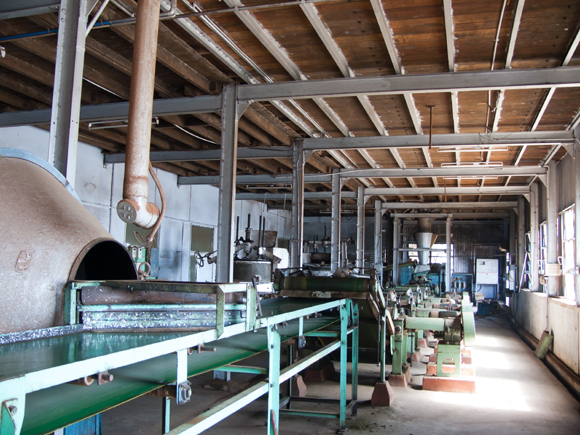 4. Drying. The oxidization process in stopped using the drying process. The leaves are slightly heated. These leaves are sealed and sent to the auction houses.
It was wonderful trip. We returned back to Ithalar by 11 am.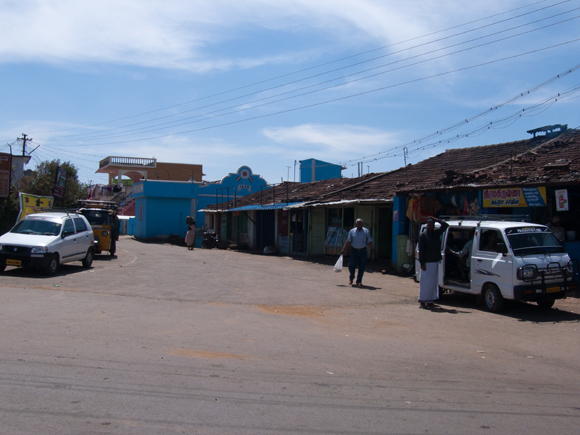 After a cup of tea, I thanked Shivkumar for his time and said goodbye. I got the bus at 11:15 am and got back to Ooty by 12 noon. Then I packed my bags to get back home. I had arranged with PR Ramesh to get me a ticket on the Ooty train at 2 pm.