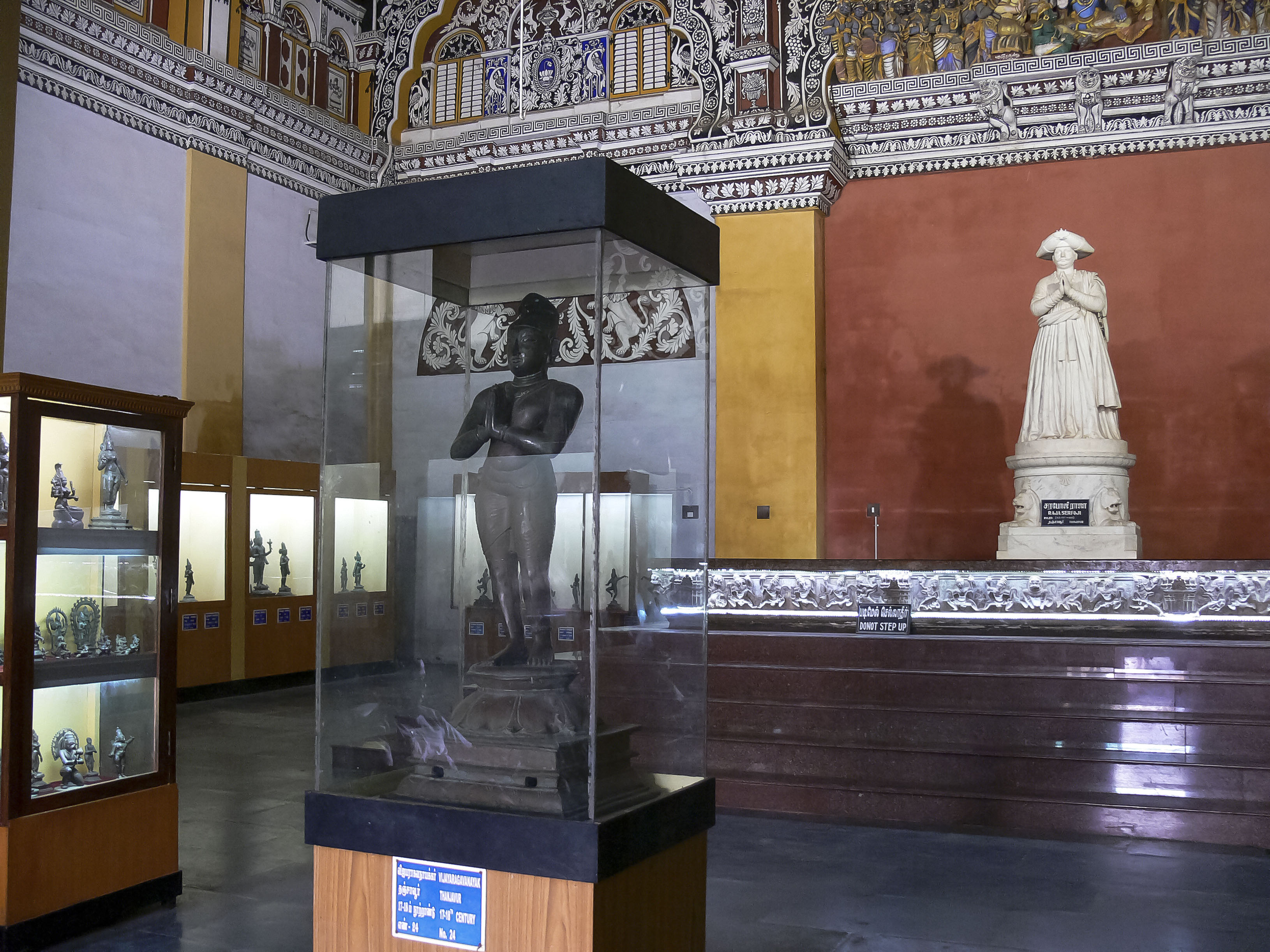 Destinations
The Thanjavur Palace Museum complex is just a km from the Brihadeeswara Temple. It dates back to 14th century CE built by the Nayaks and the Marathas. The Maratha royal family still resides in this palace.
The complex contains the Palace, the Rajaraja Chola Art Gallery, Saraswathi Mahal Library, and the Bell Tower.
Thanjavur Maratha Palace is the official residence of the Bhonsle family who ruled over the Tanjore region from 1674 to 1855. It was constructed by the rulers of Thanjavur Nayak kingdom. The Bhonsle family continues to stay here to date.
Saraswathi Mahal Library: The Thanjavur Maharaja Serfoji's Saraswathi Mahal Library is one among the few libraries in the world with texts of the medieval period. The collection comprises well over 60,000 volumes and contains a rare and valuable collection of manuscripts, books, maps and paintings on all aspects of art, culture and literature. It is one of the oldest libraries in Asia and has on display a rare collection of palm leaf manuscripts and paper written in Tamil, Hindi, Telugu, Marathi, English and a few other languages.
Rajaraja Chola Art Gallery: Thanjavur Art Gallery is situated in the Palace complex that was built by the Nayaks in 16th century CE. The art gallery contains sculptures mostly of the Chola dynasty between the 9th and the 13th century CE and various other dynasties that ruled Tamil Nadu later. The art gallery was established in 1951.
Address: East Main Street, Thanjavur, Tamil Nadu, India ( 1.2 K.M from Brihadeeswarar Temple )
Phone: +91-4362-239823
Timings: 9 AM to 1 PM and 3 PM to 6 PM. (1 PM to 3 PM – Lunch Break). Open 7 days a week.