Realstays
Leelu's Homestay was the first homestay in my itinerary to visit. It was 11:00 am when I dropped in to this beautiful old building just behind the Main Post Office in Fort Kochi, and I was met by a gentleman who said they are having a cooking class and if I could come over by 4:30 pm or so. I was kind of perplexed and I did go back at the appointed time.
Mr Roy came down after sending off a guest and spoke to me at length about their activities. Mr Roy is a shipping consultant, who had lived in the middle east for quite a number of years. His three children were all educated in the Middle East and now live in various parts of the world. The house is very nice, recently renovated. Everything looked well maintained and super clean. They have 5 rooms to let out in the homestay and they conduct daily cookery classes for the residents and outsiders. Anyone wanting to try their hand in Kerala traditional cooking need to book at least a day in advance. Mrs Leelu conducts the classes and shows the guest how the traditional masalas are made and the guests help her in cooking. Mrs Leelu teaches two kinds of fish curries, one the Christian fish curry and the other Kerala Hindu fish curry. The ingredients are all fresh. The guests have the food that was prepared and get Mrs Leelu's recipes. Normally, fish curry and three vegetarian dishes are made in one class.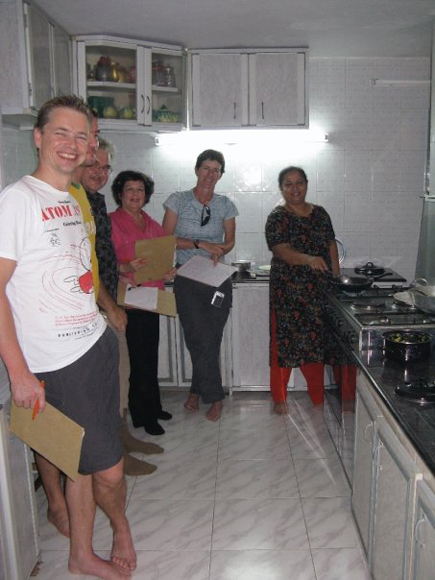 The couple stay in one part of the house and I found this place the very definition of a homestay. Mr Roy gave me a lot of information of the tourist attractions here and directed me to a veg restaurant nearby (it was very difficult to find a good vegetarian restaurant, Kochi being a coastal town and fresh fish was served everywhere).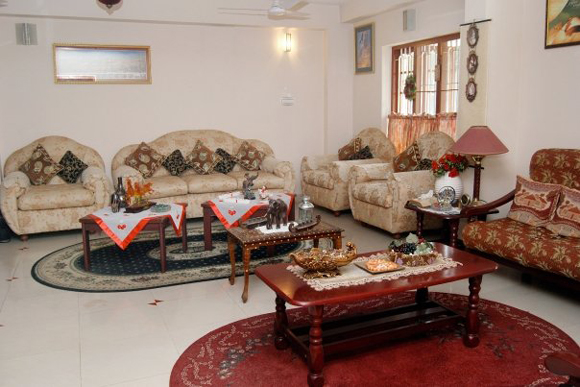 Mr Roy spoke to me at length about the tourism in Kochi and the ills that plague this industry. The auto rickshaw drivers, touts, the drug peddlers, poverty tourism, etc. The very issues that Realindia.in is trying to address and to give the traveller a hassle free travel.
Leelu's House is highly recommended by the Lonely Planet, the Rough Guide, and the Kerala Tourism department. I would definitely like to stay there and experience the cooking class one day. I was really glad that I met Mr Roy and Mrs Leelu who are such wonderful people.
[Image Credit: Photos taken from Leelu's Homestay Facebook page with permission]