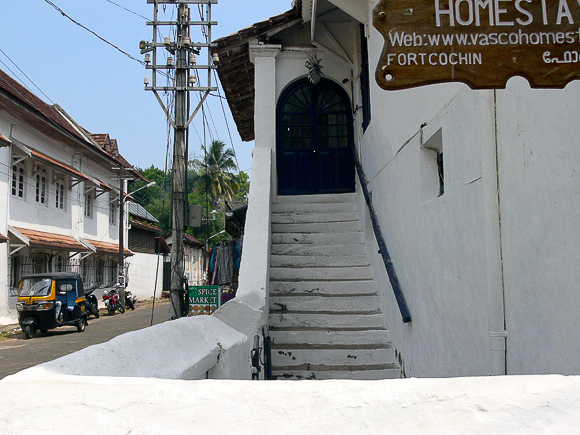 Realstays
After meeting a couple of homestay owners in the morning and with the plans of returning home, I walked into a cafe. I asked for some tea and I could see signs and posters of a homestay. I asked the lady if this was a homestay. She tell me yes and it supposed to be Vasco da Gama's residence until his death, and is about 500 years old. I was really astounded that I was siting in a real historic place. The lady clarified that they don't have any official papers to prove that Vasco da Gama stayed here. I asked her if I could include their homestay on to Realindia.in and was asked to wait for her husband who had gone to show a couple of French women the rooms. I was happy to wait in Vasco's drawing room.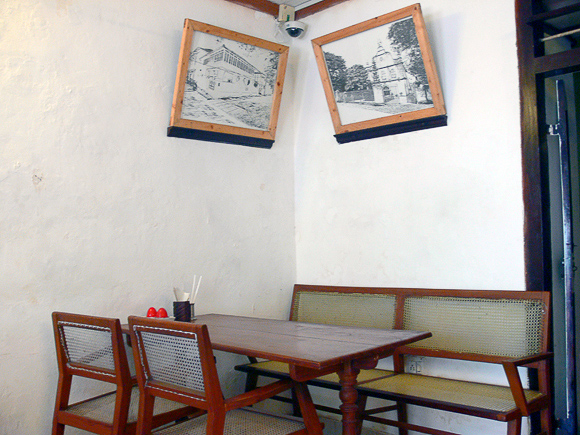 I took a couple of pictures of the cafe and Mr Santosh Tom walked in. He had been showing his property to a French tours operator. I asked him about adding his place to Realindia. He gave me the go ahead to include Vasco House.
The Vasco House has two rooms to let out. It has a wonderful staircase that leads upstairs. Mr Santosh tells me many movies scenes were shot here. He generates revenue during the lean periods by renting out his place to film makers.  As you enter, one can find a common room with board games.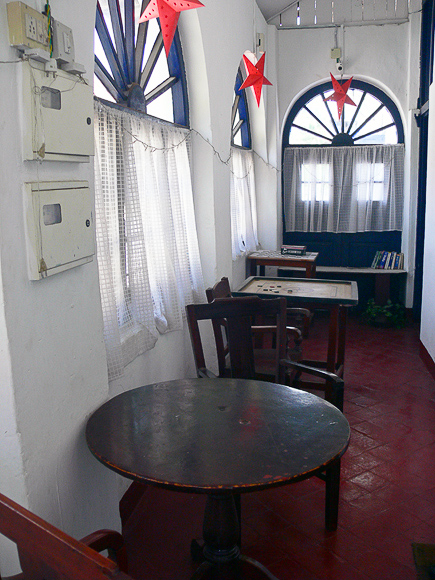 Mr Santosh says the bedrooms are 400 sq. feet in size, I was kind of skeptical and when I saw it was indeed 400 sq. feet or so and I was in total awe, high ceiling, spacious room with three cots.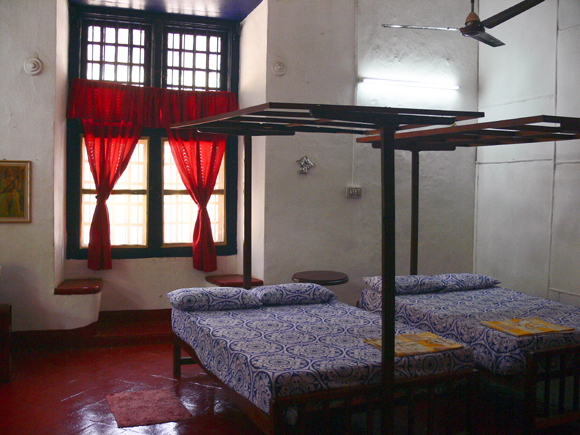 There was a marked difference in temperature from outside, I guess it has to do with the high ceilings and spacious interiors.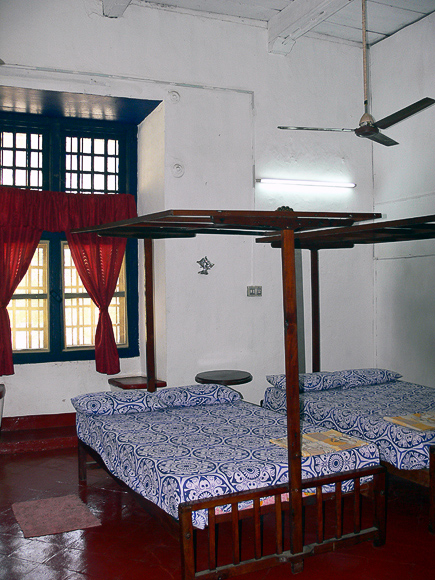 Each room has a private living room, stocked with books and magazines.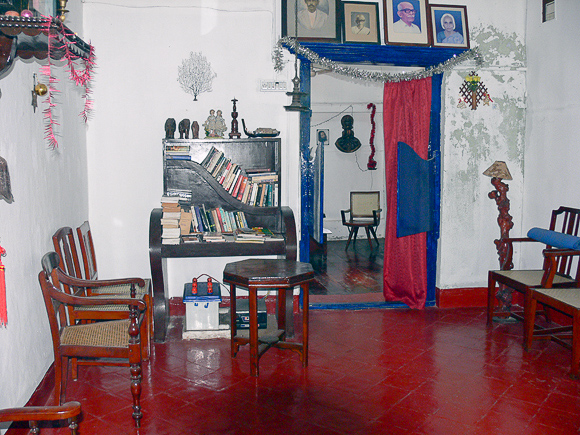 The other is room is identical and has a view to their small garden. Mr Santosh and his family live in the ground floor managing the homestay, the tours operation, and the cafe. I was totally impressed with the building, the rooms, the host, and the perfect old world ambience. Mr Santosh tells me, we try to give an experience of staying in a historic place.
It is a perfect setting to enjoy the quaint streets of Fort Kochi, with access to all the sights and treats of this port city.
I was happy that I stumbled upon this place and when I come back to Fort Kochi one day, I'll definitely stay here. As I was walking away Mr Santosh comes running towards me, I had left my mobile phone at the cafe. I was doubly grateful.